Midgley Motor Cars Latest News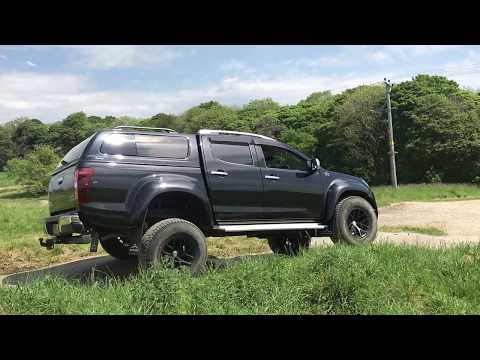 30-05-2017
We hosted our first off road day of the year at the Coniston 4x4 experience on Saturday. Customers were invited to come and drive the new generation Isuzu D-Max and the D-Max Arctic Truck to test their capabilities on the rugged off road course. A fun day was had by all…
Read more >
30-03-2017
We are so proud to announce we won the Best Retailer Award at Skipton Business Awards on Thursday 23rd March! Keep reading for a full account of the evening. (Text: Skipton Chamber of Trade and Commerce. Photo credits: Stephen Garnett Photography ) The brightest stars of the Skipton…
Read more >
24-02-2017
We are incredibly proud to annouce we are finialists for the Skipton Business Awards 2017 in the Retailer of the year category! The award ceremony will take place at the Rendezvous Hotel on Thursday 23rd March so we're keeping all our fingers and toes crossed!
Read more >
30-03-2017
A great day was had by all at the Coniston 4x4 off road Experience as staff and customers tested the limits of the new D-Max AT-35 Arctic truck (Photo credits: Coniston 4x4 Off Road Experience)
Read more >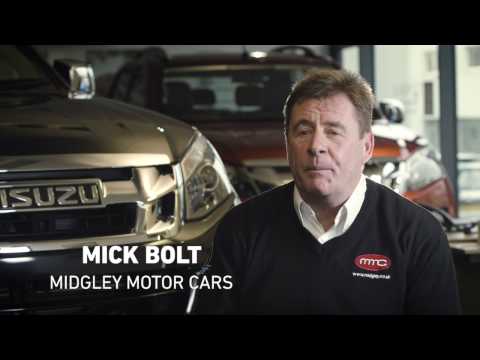 01-02-2017
Very proud of Mick - watch his video here!
Read more >
17-01-2017
Midgley Motor Cars, in Skipton, has been highly commended at a major industry awards ceremony — in its 80th anniversary year. The Millennium Road Mitsubishi dealership, which has been in business since 1936, was runner up in the Used Car Dealership of the Year (51 to 100 cars) category at Car…
Read more >
17-01-2017
We are very proud to announce that our very own Michael (Mick) Bolt is the Isuzu Pick-up Professional 2017! Mick beat 32 other candidates to win this highly coveted award at the Isuzu Dealer Awards ceremony in Edinburgh on Thursday 19th January. All Isuzu sales executives were put through…
Read more >
17-01-2017
Read a fantastic review of the Isuzu D-Max AT-35 here
Read more >
09-11-2016
TAKEN FROM MITSUBISHI MATTERS............... MITSUBISHI dealership Midgley Motor Cars has teamed up with a nearby hotel to showcase the L200 Series 5 in an off-road driving experience. The family-run dealership in Skipton has partnered with Coniston Hotel and Estate to provide the Coniston 4×4…
Read more >